Siblings are our best friends by default. And Rakhi is nothing but a permanent friendship-band!
Rakhi is the celebration of the lovely relationship shared by a brother and sister,symbolizing a brother's protection for his sister and a sister's love for her brother. In India, the festival is celebrated with great enthusiasm, irrespective of color, caste or religion
As a son raised with great values r by an independent woman I would like to narrate an anecdote of rakhi from my life
My mom used to go to my grandma's house for rakshabandhan every year. There was a family that used to live in our neighborhood. Who were very close with us.Due their helpful nature, both the families stuck together through thick and thins,. As the families were of different religion, they used invite each other for their respective festivals and programs. The bond between these family and their children grew stronger each day
Once, on the occasion of rakhsha bandhan, when my mom was tying rakhi to her brothers, Salim uncle was watching the whole scenario . His curiosity started growing and he asked about the rituals and the origin of these traditions. My Mom explained to him about significance of the ritual and tied him a rakhi, signifying, there on, Salim uncle to be my Mom's brother. She said to him, "Now you have to protect me and bring me sweets!"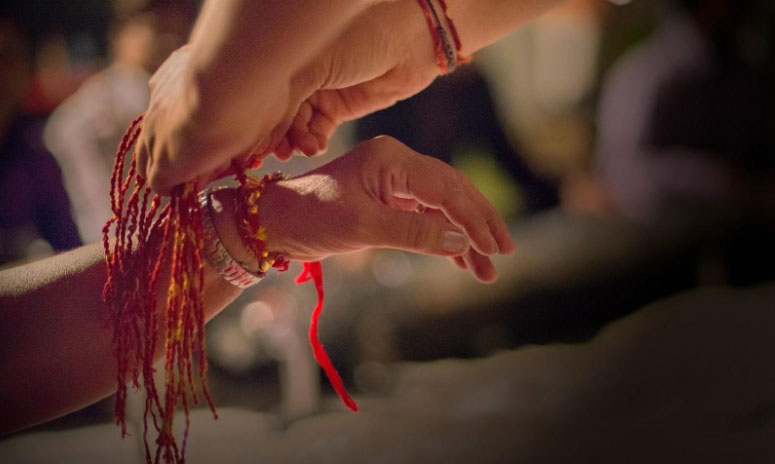 Till date, my mom remembers the anecdote and how she tied rakhi to Salim uncle. and Salim uncle's eyes filled with happiness. Even after 35 years, that relation of the brother and sister is still secured in a knot. In Spite of living in a different city, every year without fail Salim uncle still visits at our home on rakhi.
Sibling relation is is a strong bond which is t without discriminating between the religions that people have created. I am a proud son of an independent women who have made rakshabandhan a symbol of true secularism and as well as the symbol for love and sublime sentiments.
#clearingdifferences #beingethical